Tips To Make Ends Meet While Awaiting SSDI/SSI Approval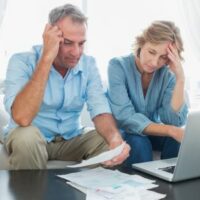 If you are currently awaiting word on your application for Social Security Disability Insurance (SSDI) or Supplemental Security Income (SSI), you are probably well-aware that the waiting is the hardest part. There is a meticulous approval process established by the Social Security Administration (SSA), followed by the five-month waiting period if you are approved. Of course, there is a chance that your claim will be denied, which can mean months of reconsideration, disability hearings, and other appeals to prove that you are entitled to benefits. During this time, you are not able to work and have no other source of income to make ends meet.
Fortunately, you may have access to other options as financial support while waiting for SSDI/SSI approval. You can speed the process along by retaining a Maryland Social Security disability lawyer who will ensure accuracy with the initial application and assist with appeals, but some tips on how to stay afloat may also be helpful.
Apply for Other Public Disability Benefits: There are numerous support programs available through local, Maryland, and federal resources. Keep in mind that you will need to prove that you qualify, typically because of financial need. Some of your options may include: 
Supplemental Nutrition Assistance Program (SNAP);
Food Supplement Program (FSP);
Energy Assistance for help paying bills, offered through the Maryland Department of Human Services;
Temporary Cash Assistance, which is Maryland's program for Temporary Assistance to Needy Families (TANF);
The Special Supplemental Nutrition Program for Women, Infants, and Children (WIC); and
Many others. 
Engage in Limited Work: It is possible to work and still qualify for SSDI benefits, but you must be extremely cautious. If you work too many hours or engage in certain types of work-related tasks, your application may be denied because SSA finds that you are engaged in "substantial gainful activity. SGA is measured by your monthly income and fluctuates according to economic factors; for 2021, the threshold amount is $1,310 per month.
For SSI applicants, working while waiting for approval can also lead to a slippery slope. This program is needs-based, so your income and assets are the focus. If you make too much through wages, you will not be eligible for benefits.
Seek Other Support or Financial Assistance: Depending on your circumstances, you might have access to funds through:
Taking out a second mortgage or home equity loan;
Opening a line of credit or using credit cards, as long as you do so responsibly and only for necessities;
Borrowing against a 401(k) or life insurance policy; or
Asking to borrow from family and/or friends.
Our Maryland Social Security Disability Attorneys Ensure a Smooth Process
The most effective tip for financial support while waiting for Social Security benefits is making the wait as short as possible, and our team at the Law Offices of Steinhardt, Siskind and Lieberman, LLC can help. To learn more about our legal services, please contact us to set up a free consultation at our Maryland offices in Glen Burnie, Owings Mills, Ellicott City, or Annapolis.
Resource:
ssa.gov/benefits/disability/approval.html