Social Security Disability For Terminally Ill Individuals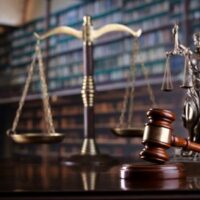 If there is one notorious aspect of the Social Security disability process that quickly becomes obvious to applicants, it is that delays are the norm. It can take weeks or months for the Social Security Administration (SSA) to review your documentation for purposes of eligibility, during which time you are unable to earn an income. The wait is demoralizing for anyone suffering from a disability, but there are extreme implications if you have been diagnosed with a terminal illness. Fortunately, because SSA recognizes the need for quick action in these cases, you may qualify for expedited processing under the Terminal Illness Program (TERI).
The relevant concepts and SSA regulations are more complicated for these expedited applications, so retaining a Maryland Social Security disability lawyer will increase the likelihood of obtaining approval quickly. Some background information on TERI should also be helpful for understanding the basics.
How SSA Processes TERI Applications
 The Social Security Disability Insurance (SSDI) and Supplemental Security Income (SSI) programs are designed to provide financial support to individuals who have disabling medical conditions expected to last a year or result in death. When your ailment is terminal, SSA may treat the application differently due to the extreme time constraints and added emotional challenges. There is no separate SSDI/SSI application for TERI, but SSA could expedite your application through:
Someone alleging that your condition is terminal, including you, your doctor, spouse, or a family member;
Information revealing that you are receiving end-of-life care at home or in hospice;
A diagnosis of amyotrophic lateral sclerosis (ALS), i.e., Lou Gehrig's disease;
A diagnosis of acquired immune deficiency syndrome (AIDS). 
Medical Conditions Eligible for TERI 
ALS and AIDS are considered special cases, but there are many other ailments that may lead to SSA approval quickly through TERI. Applications may be expedited if they contain information on certain types of cancer, including small cell lung cancer, leukemia, mesothelioma, and cancers of the esophagus, liver, pancreas, and gallbladder. In addition, you may qualify for TERI if you:
Suffer from any Stage IV cancer;
Are awaiting an organ transplant;
Have been in a coma for 30 days or more; or
Rely upon cardiopulmonary equipment for respiratory and other life-sustaining treatment.
Note that you may qualify for benefits under other expedited procedures for SSDI/SSI applications, including the Presumptive Disability Program, the Compassionate Allowances Program, and Quick Disability Determination. The requirements for each program are different, but it is possible to start receiving payments quicker as compared to normal processing by SSA.
Schedule a Free Consultation with Our Maryland SSDI/SSI Attorneys
If you are terminally ill and applying for SSDI or SSI, your financial situation should be the last thing on your mind. To ensure you get the benefits you deserve when you need them most, please contact the Law Offices of Steinhardt, Siskind and Lieberman, LLC. We can set up a free consultation at our offices in Glen Burnie, Owings Mills, Ellicott City, or Annapolis, MD. After we evaluate your circumstances, we can get started with next steps.
Resource:
secure.ssa.gov/poms.nsf/lnx/0423020045