Recent legal updates on disability insurance benefit claims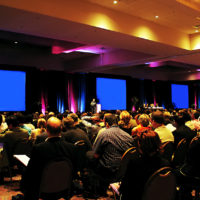 On December 4, 2013 attorney Keith R. Siskind attended the 26th annual ERISA Litigation Conference in New York. The conference provides an opportunity to network with other professionals and obtain updated information on recent cases and issues involving long term disability insurance benefit claims under the Employment Retirement Income Security Act.
The process of leveling the playing field against long term disability insurance companies continues, as some states, such as Maryland, have adopted regulations prohibiting the use of discretionary review provisions in disability insurance policies. In Maryland the policy must have been issued after October 1, 2011 https://law.justia.com/codes/maryland/2013/article-gin/section-12-211/ Such litigation will now be subject to an independent decision by a Judge to determine disability in lieu of an abuse of discretion review to determine whether a disability insurance company's denial was reasonable.
Furthermore, there is recent case law examining the language of a long term disability plan and the type of evidence that a long term disability claimant must submit to meet the definition of disability under a plan. The court requires that the plan language must be specific and spell out whether objective proof of a medical condition is required. (Cosey v. Prudential Ins. Co. of Am., 2013 BL 312282, 4th Cir., No. 12-2360, 11/12/13) https://www.boomerisablog.com/files/2013/11/Cosey-v-The-Prudential-Insurance-Company.pdf
Another recent case holds that the court may consider extrinsic evidence outside of the administrative record provided the disability insurance company was aware of the information at the time it issued its decision, whether or not the information was included in the record. Helton v. AT&T Inc., No. 11-2153 (4th Cir. Mar. 6, 2013) http://www.ca4.uscourts.gov/Opinions/Published/112153.P.pdf
These decisions may, arguably, ease the burden required of long term disability insurance claimants to establish their disability claims. However, it also confirms the necessity to have an experienced disability attorney handle your claim for long term disability insurance benefits. An attorney can work with your medical providers to obtain pertinent medical documentation concerning your functionality. Such information is critical in advocating to the disability insurance company your medical condition(s) which prevent you from working full time in your own occupation or any occupation depending upon the definition of disability at issue.