New Law Eliminates Social Security Disability Waiting Period For ALS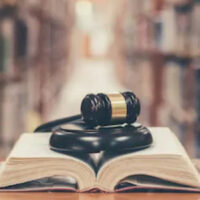 The Ice Bucket Challenge of 2014 was a wildly successful social media campaign, raising substantial funds and awareness about Amyotrophic Lateral Sclerosis (ALS). However, for those who suffer from ALS and need access to Social Security disability benefits on a timely basis, a recent move by Congress will be even better news. A January 20, 2021 article published at NPR.org announced passage of the ALS Disability Insurance Access Act, which eliminates a key barrier for individuals who require extensive, costly care for a rapidly progressing disorder: The five-month waiting period for Social Security Disability Insurance (SSDI) benefits.
Still, this welcome development does not make the application process easier. You must still meet the basic criteria for SSDI, which is challenging for an ailment like ALS. Time is of the essence to get the benefits you need, so consult with a Maryland Social Security disability lawyer about applying for SSDI with ALS. An overview of the changes may also be helpful. 
Overview of the Changes to SSDI for ALS: With most applications for Social Security disability benefits, there is a five-month waiting period for payment of benefits after approval. The point was to ensure the applicant's disabling medical condition will truly last more than a year or result in death, as required by SSA eligibility rules.
This five-month wait can be devastating for those who suffer from ALS and their families. The disease is usually fatal within two to five years, and the person's health deteriorates quickly during this time. ALS affects motor neurons and muscle movement, which means an individual will lose control over their limbs and extremities. Eventually, this disorder impacts the ability to speak and breathe. During this time of suffering, family members may be unable to work, compounding the financial hardships.
How the Rule Alleviates Challenges with ALS: By eliminating the waiting period, those who suffer from ALS can receive benefits much faster and more efficiently. One of the biggest obstacles has been diagnosing this disorder, since there is no test or scan to confirm it; at the same time, the symptoms progress very quickly. By the time health care providers eliminate other medical conditions and diagnose ALS, the individual may already be unable to work or live independently. Getting SSDI benefits five months earlier can make a huge difference.
In addition, the new law will give ALS patients access to Medicare benefits immediately. For most other applicants, there is a two-year wait before becoming eligible. Medicare may cover some of the substantial health care costs an individual incurs. 
Contact a Maryland Social Security Disability Attorney About Your Options 
SSA continues to set up procedures for implementing the new law, so there may be some delay before individuals with ALS will be able to reap the benefits of the waiting period elimination. By working with our team at the Law Offices of Steinhardt, Siskind and Lieberman, LLC, you will be ready when the time comes. To learn more about obtaining SSDI benefits for ALS, please contact our offices to set up a free consultation.
Resource:
npr.org/sections/health-shots/2021/01/20/958443756/als-patients-to-gain-quicker-access-to-disability-benefits-and-medicare#:~:text=In%20December%2C%20President%20Donald%20Trump,of%20a%20disabled%20worker's%20income