How SSA Assesses Your Ability to do Other Work for SSDI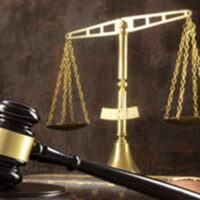 One of the key criteria to qualify for Social Security disability is having a disabling medical condition that prevents you from working or limits your work, and which is expected to last at least 12 months. With the Social Security Disability Insurance (SSDI) program, you must also have sufficient work credits, measured by your recent work history. The Social Security Administration (SSA) reviews both of these requirements meticulously when looking at eligibility. SSA has established a 5-step process for analyzing the medical records and other evidence you send with your application.
When you get through most steps and only one remains, you might think that all you need to do is wait for approval. Not so, since Step 5 could hold back your eligibility for SSDI. The focus is on whether you can do other work, and a Maryland Social Security disability lawyer can help you understand the concept. Some information on factors SSA uses to assess your abilities is also helpful.
 SSA Analysis for Work Abilities: You might not be able to work in the previous position you held because of a disability, but SSA will also evaluate whether you can support yourself through another job. If you can earn an income through a position, given your medical condition and reasonable accommodations, you are not disabled under SSA rules. To make this assessment, SSA will review:
Your Medical Condition: The objective is to determine if you can perform physically, ranging from your ability to sit for periods of time up to your ability to carry large, heavy objects. There is a mental component as well. SSA will review memory, communication, reading level, and ability to follow directions.
Age: Advanced age is generally a limiting factor in terms of what you can do to adjust for other work. It may not play a significant role with evaluating younger individuals.
Your Work Experience: A combination of factors are part of this analysis, including education, training, and industry. There are situations where you could work in the same industry in a less demanding position.
Transferable Skills: If there are any skills or education you gained through previous work, SSA will assess whether these can be applied in another role.
 Evidence for Proving Work Abilities: Your medical records continue to be at the forefront of proving that you are unable to do other work. Plus, vocational experts often participate in these cases to provide input on the labor market and what skills are necessary to meet current needs in employment. If you are not a fit, you could be approved for SSDI benefits by SSA.
Contact a Maryland SSDI Attorney for Assistance 
Every step counts when SSA is evaluating your eligibility for SSDI, and the final one on doing other work could create challenges. For more information on the important evidence you need, please contact the Law Offices of Steinhardt, Siskind and Lieberman, LLC. We can set up a no-cost case review at our offices in Glen Burnie, Owings Mills, Ellicott City, or Annapolis, MD.
Source:
ssa.gov/benefits/disability/