Frequently Cited OSHA Standards Affect Maryland Hospital Workers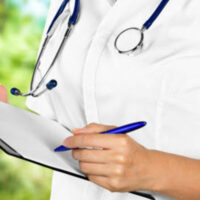 The US Occupational Safety and Health Administration (OSHA) is tasked with ensuring the safety of millions of US workers in every field, enacting mandatory regulations for employers. The standards across all industries require companies to provide a work environment that is free from recognized hazards that are likely to cause death or serious injuries, an obligation termed the General Duty Clause. OSHA standards for health care fall in this category, containing some specific requirements based upon the conditions present in these settings.
When an employer does not comply with the General Duty Clause or industry-specific regulations, OSHA will issue citations that can lead to fines and other penalties. If you work in a hospital, it is useful to know the types of violations that could put you at risk of harm. You may be entitled to workers' compensation benefits and other remedies, so consulting with a Maryland hospital worker injury lawyer is critical. Information on the most frequently cited standards is also helpful.
 Violations of OSHA Standards: Health care can be a dangerous environment considering the multiple players, specialized equipment, chemicals, radiation, and many other factors that are present. Some of the most commonly cited OSHA standards in the medical field include:
 Lack of Respiratory Protection: Hospital workers who are around airborne hazardous substances must be equipped with appropriate respirators, and they should be trained in safe operating procedures for using them.
 Failure to Contain Dangerous Energy: Exposure to radiation and other energy emitted from imaging equipment puts employees at risk. OSHA standards require hospitals to train workers on de-energizing the machines and locking out the energy source.
 General Electrical Requirements: The electrical needs of an average sized hospital are immense. The facility must comply with standards on inspecting, installing, and using different types of equipment, including rules on voltage and current.
 Exposure to Blood-Borne Pathogens: In the ER, operating room, and even patient rooms, hospital employees are exposed to toxins in patients' blood. It may splatter when providers are caring for injuries or during a routine blood draw. Hospitals must supply appropriate equipment to protect workers' mouths, nose, and eyes.
 Workers' Comp Benefits for Hospital Worker Injuries: Maryland workers' comp laws cover qualifying employees who suffer from work-related injuries and occupational diseases. You may be able to obtain benefits for:
Medical care that is reasonable and necessary to treat your medical condition;
Wage replacement for time you miss work, which is a portion of your average weekly wage;
Total or partial disability payments, on a temporary or permanent basis; and,
Death benefits, if you are the surviving family member of a hospital worker who died because of work-related conditions.
Our Maryland Hospital Worker Injuries Attorneys Will Assist with Your Claim
For information on how you can access benefits through Maryland's workers' comp system, please contact the Law Offices of Steinhardt, Siskind and Lieberman, LLC. We can set up a free consultation with an experienced workers' comp lawyer who will explain filing a claim and additional steps in the legal process.
Source:
osha.gov/healthcare/standards