ERISA LITIGATION AND LONG TERM DISABILITY CLAIMS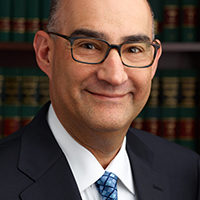 Keith R. Siskind, a partner with the Law Offices of Steinhardt, Siskind and Lieberman, LLC in Glen Burnie, Maryland attended the ERISA Basics National Institute held in Chicago, IL from October 16-18, 2019.  The Conference presented an opportunity to learn and network with other attorneys in the ERISA field and discuss recent case law and Department of Labor regulations and policies.
For over 25 years Mr. Siskind has devoted his law practice to representing clients who experience illnesses or injuries which cause a disability from work.  Mr. Siskind focuses on helping his clients with filing and appealing ERISA Section 502 long term disability claims under a group long term disability plan.  Mr. Siskind also helps clients with claims for short term disability benefits and benefits claimed under individual disability insurance policies.
Over the years Mr. Siskind has assisted his clients with claims against many of the well-known disability insurance carriers including CIGNA, Hartford, UNUM, Lincoln, Prudential, Mutual of Omaha, Reliance Standard and others.  Mr. Siskind has represented clients with a variety of medical conditions that lead to the filing of a disability claim including the following:
Chronic neck or back conditions
Fibromyalgia
Chronic Fatigue
Lyme disease
Cancer
Lupus
Multiple Sclerosis
Autoimmune disorders
Vision or hearing loss
Anxiety or depression
Traumatic Brain Injuries
Cognitive disorders
Neurological disorders
When filing a claim for disability benefits, an experienced ERISA attorney is needed to help a client with the step by step process which is fundamental for the success of the claim. The medical conditions must be identified.  Medical reports and assessments from the physicians must be obtained.  Plan documents and the claims file from the insurance carrier must be requested and reviewed.  Functional and/or vocational evaluations are generally required.  Peer review opinions secured by the insurance carrier should be reviewed and refuted.  A comprehensive appeal letter is necessary to protect the record. In some cases a lawsuit must be filed if a long term disability claim is denied and all administrative remedies have been exhausted.
The challenges facing a client pursuing a disability claim are immense, particularly when trying to handle the day to day requirements of caring for an injury or illness.  An experienced ERISA attorney is needed to help navigate the deluge of issues such as interpreting the terms and provisions of a disability plan and dealing with claims analysts and medical providers to obtain and submit supporting documentation of a disability. Under a group insurance plan the insurance company will also require that the client apply for SOCIAL SECURITY DISABILITY BENEFITS which may offset the monthly long term disability benefit and entails the filing of a separate application with the Social Security Administration where further regulations must be followed.
Keith R. Siskind and his partners at the Law Offices of Steinhardt, Siskind and Lieberman, LLC in Glen Burnie, Maryland are here to help.  We have the experience to advise you of your legal rights in these cases and to contest an insurance company's denial of short term or long term disability benefits, pursue an ERISA claim and/or assist you with your claim for SOCIAL SECURITY DISABILITY BENEFITS. Please call or e-mail us today for a free initial consultation.