4 Mistakes After SSA Denies Your Claim For Social Security Disability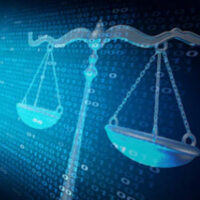 It may not come as welcome news if you recently applied for benefits under the Social Security Disability Insurance (SSDI) or Supplemental Security Income (SSI) programs, but the approval rate is shockingly low. The Social Security Administration (SSA) awards benefits for just 21 percent of these claims at the initial application level. Denials could be due to your work history for SSDI or the value of your assets and income for SSI, though many applicants do not meet the medical requirement. Essentially, to be deemed disabled under SSA rules, you must have a condition that affects your ability to work and is expected to last for at least 12 months.
If you were denied SSDI or SSI benefits, your disappointment is understandable. However, a rejection is not the end of the process. There are additional opportunities to gain approval, though mistakes are even more damaging at this stage. Instead of putting your rights at risk, retain a Maryland Social Security disability lawyer to help avoid the following errors after an SSDI/SSI denial. 
Not Reviewing the Reasons for Denial: It may be difficult to read beyond the first sentence of SSA's denial letter, but it is critical to understand why your SSDI/SSI claim was rejected. The document will be specific in pointing out the reasons, and this information will guide you in moving forward with appeals options. Initial applications are typically denied because of the medical requirement for Social Security disability. Work history and net worth – important for SSDI and SSI respectively – are more concrete. 
Disregarding Key Deadlines: You have 60 days after receiving notice that SSA denied your SSDI/SSO application to request any type of appeal. There are multiple strategies for appealing, and the letter from SSA that outlines the reasons for denial will tell you how to proceed. The 60-day deadline renews once you receive additional decisions from SSA along the appeals process. 
Failing to Request Reconsideration: One option for appealing a denial is asking SSA to take another look at your application. It is a mistake to think that your first avenue for appealing is going to a disability hearing and – once again – the letter from SSA will tell you whether reconsideration is appropriate. In some cases, you may be able to gain approval by supplying information about your work history or net worth that was missing from your initial application. Plus, you should always forward medical records that cover new treatment, diagnosis, or other information SSA needs to evaluate disability. 
Not Retaining Legal Help: Your SSDI/SSI application was already denied because of errors or omissions. You avoid mistakes with the next stages of the Social Security disability process by working with a knowledgeable lawyer.
Trust a Maryland SSDI/SSI Attorney to Assist with Your Social Security Disability Claim 
For more information on avoiding mistakes after a denial by SSA, please contact the Law Offices of Steinhardt, Siskind and Lieberman, LLC to set up a no-cost consultation. We can meet with you at our offices in Glen Burnie, Owings Mills, Ellicott City, or Annapolis, MD.
Source:
ssa.gov/policy/docs/statcomps/di_asr/2020/sect04.pdf